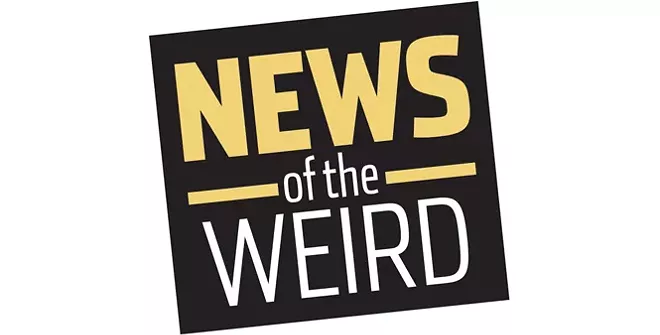 • Workers at the James H. Cole funeral home in Detroit got a start when a body they were about to begin embalming came to life, the Associated Press reported. On Aug. 23, fire department paramedics in suburban Southfield were called to a home where they found 20-year-old Timesha Beauchamp unresponsive.
After trying to resuscitate her for a half-hour, they consulted an ER doctor, who "pronounced the patient deceased based upon medical information provided" from the scene, according to the fire department.
She was transported to the funeral home where, more than an hour later, she opened her eyes, and staff summoned emergency crews to take her to a hospital, where she was listed in critical condition. [Associated Press, 8/25/2020]
• Kirk Mathes of Barre, New York, returned to his farm from out of town to find a large safe on his property with a note attached saying whoever opened the safe could have the contents. Mathes told WHAM the safe has attracted so much attention that local deputies had to shoo away a large crowd trying to break it open with sledgehammers on Aug. 13.
For now, he has moved the safe to one of his barns (he estimates it weighs 500 to 600 pounds), but he has no interest in seeing what's inside. "If you open it, the show is over. In these times ... it might get people a chance to ... have a lot of fun talking about it," Mathes said. "My personal feeling is, leave it as a mystery." [WHAM, 8/19/2020]