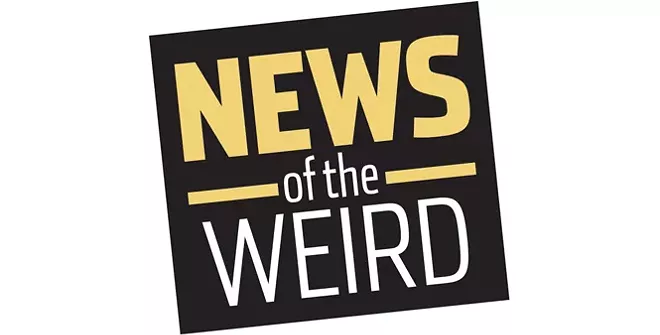 • Herbert McClellan, 27, took advantage of a distracted clerk at a Speedway gas station in Clearwater, Florida, on Aug. 18 to snatch about $100 worth of scratch-off lottery tickets, according to police, who were alerted by store employees a few hours later when McClellan returned to the store to claim the $30 prize offered by one of the tickets. Fox13 reported McClellan was charged with petit theft and dealing in stolen property. [Fox13, 8/21/2020]
• Police in Hollywood, Florida, had little trouble tracking down a trio of thieves who broke into nearly 30 homes, stealing more than $150,000 in cash, weapons, mobile phones, electronics, jewelry, a vehicle and more, because all three were "already on pretrial release for previous crimes and ... wearing court-ordered GPS ankle bracelet monitors," Officer Christian Lata said.
The South Florida Sun-Sentinel reported Zion Odain Denvor Hall, 21; Tyrek Davontae Williams, 19; and Tremaine Raekwon Hill, 18, were arrested on Aug. 14 and charged with charged with burglary, grand theft and racketeering.
Police believe they're part of a larger organization committing criminal acts throughout South Florida. Additional charges are to come. [South Florida Sun-Sentinel, 8/18/2020]