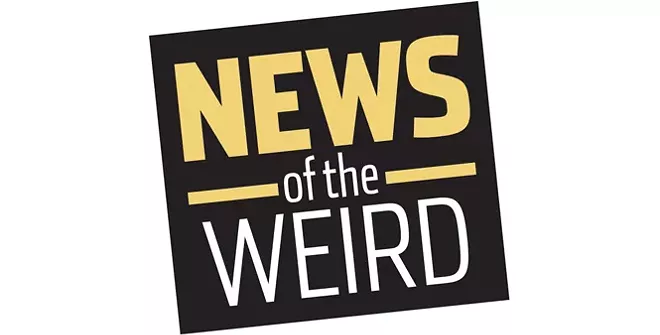 • Balladeer James Blunt recently revealed that early in his college years at the University of Bristol, he adopted a completely carnivorous diet in order to prove his manliness, according to Men's Health. "I just lived on mince, some chicken, maybe with some mayonnaise, and it took me about six to eight weeks to get very, very unhealthy and see a doctor, who said, 'I think you've got the symptoms of scurvy,'" he confessed in a podcast.
In response, Blunt tried to reverse the vitamin C deficiency that causes scurvy by drinking a liter of orange juice every night, which caused him to develop acid reflux. "So as you can see, yeah, food is not necessarily my forte." [Men's Health, 8/20/2020]
• Kelly Eroglu in Cwmbran, Wales, was disappointed when her petition to open a coffee shop catering to bicyclists, and including parking spaces for bikes, was turned down by the local planning board because it lacked sufficient parking for cars.
"It's crazy," Eroglu told The Guardian in mid-August, "because the Welsh government have prioritized (about $450 million) to improve walking and cycling within Wales." Eroglu is planning to appeal. "No way am I giving up," she said. [The Guardian, 8/20/2020]