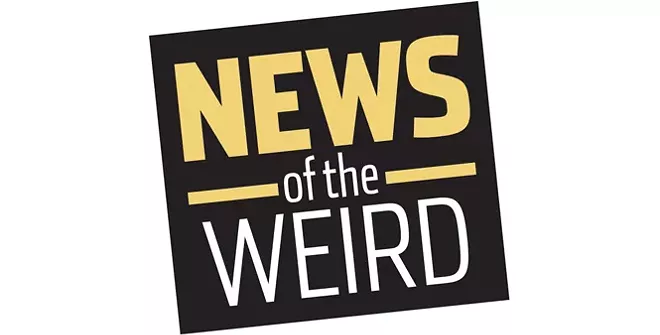 • The Associated Press reports that a company in Toyko called Kowagarasetai (which roughly translates to Scare Squad) has launched a drive-thru haunted house that allows patrons to socially distance from its "zombies" while getting a good fright.
With customers safely sealed inside their cars, the zombies do their best to scare the occupants, draping themselves over the cars and smearing them with fake blood.
"The distance (between customers and cast) has actually gotten shorter since there is only a window between them," said Daichi Ono, a cast member.
The zombies then helpfully clean the cars when the 13-minute show is over. [Associated Press, 8/19/2020]
• The Krone Circus in Munich, Germany, has come up with a stinky idea for making extra money during COVID-19 restrictions: selling jars of excrement from its 26 lions and tigers (price: $6 each).
While some buyers opt in to support the circus or to offer the jars as a prank, Reuters reported, others are using them to repel pests: "I am told it keeps cats away from the garden, and ... it keeps the animals away from the car, where they eat all the electric cables," lion tamer Martin Lacey said.
Some of the funds go to a charity that improves living conditions for captive animals. [Reuters, 8/10/2020]