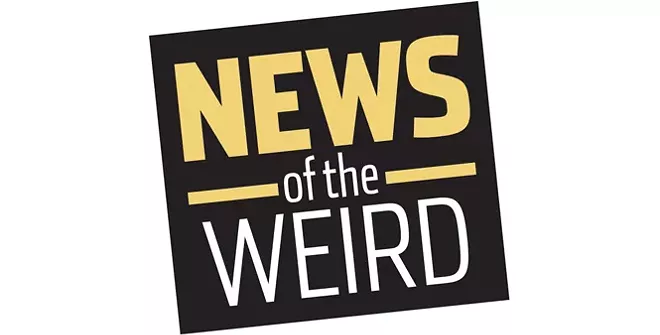 • A mystery unfolded in the Mystery section of the Walla Walla (Washington) Public Library in late July when workers performing renovations during the COVID-19 shutdown demolished a section of shelves and discovered a disintegrated paper bag with five full cans of Hamm's beer and an opened bag of Godzilla Heads gum.
Library staff determined the hidden snacks dated back to the 1980s, CNN reported. Library director Erin Wells posited that "somebody had stashed it there and maybe thought they could get it later ... but there was no way to get it out." [CNN, 8/13/2020]
• Utica (New York) City Court Judge Ralph Eannace was outraged, but did not set bail for defendant Anthony Walker on Aug. 13, which surprised even Walker, who had been arrested for the second time in two days for leading police on a high-speed chase.
"Because, I guess, of the new bail reform law," Walker said, Judge Eannace said he had no choice but to let Walker go.
On Aug. 9, Walker had hit another car while driving a Maserati that had been reported stolen.
"I plan to do the right thing this time, man. I'm tired of this," he told WKTV, apologizing if anyone was hurt.
Utica police noted that Walker made the same pledge after his first arrest. "Yeah," said Walker, "I did take them on a high-speed chase ... nobody's perfect." [WKTV, 8/13/2020]