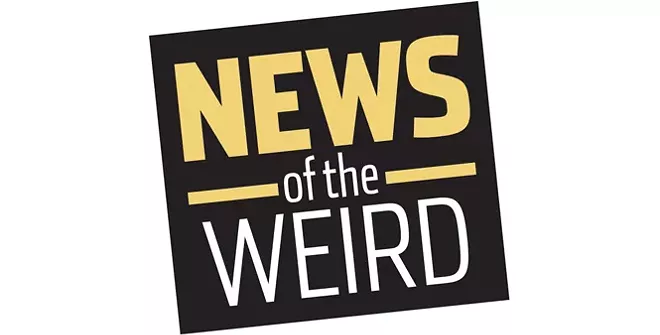 • People living around Olten, Switzerland, got a surprise when it began snowing cocoa powder.
Strong winds that morning distributed the cocoa dust from a malfunctioning ventilation system at the Lindt & Spruengli chocolate factory nearby, delivering enough to cover at least one car, the Associated Press reported.
The company offered cleaning services, but no one took them up on the offer.
The ventilation system has been repaired. [Associated Press, 8/18/2020]
• The very last Blockbuster store, in Bend, Oregon, is offering Deschutes County residents three one-night sleepovers through Airbnb on Sept. 18, 19 and 20 for $4 -- about the cost of a video rental, Oddee reported.
Lucky movie lovers will have a pull-out couch, bean bags and pillows for their viewing comfort, plus 2-liter bottles of Pepsi and snacks to enjoy during a marathon of "new releases" from the '90s.
"Nothing can replace going to the store with loved ones to browse the shelves and find a movie that suits whatever mood you're in," said Sandi Harding, the store manager. [Oddee, 8/17/2020]