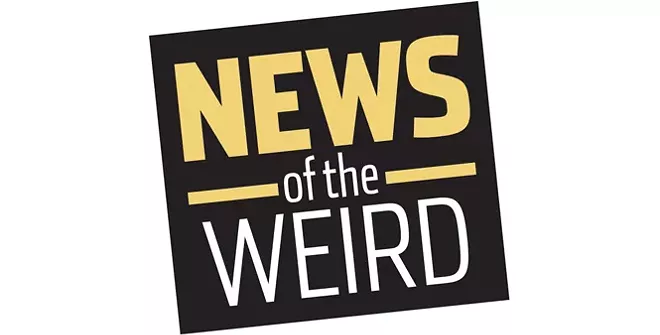 • Government restrictions aimed at slowing the spread of COVID-19 have had no effect on a growing trend on the island of Okinawa, Japan, called "rojo-ne" (literally, sleeping on the road), which local authorities blame on the island's balmy weather and people's habit of overindulging in "awamori," a traditional rice-based liquor.
Okinawa police have fielded more than 2,700 reports of rojo-ne in just the first six months of 2020, The Guardian reported, putting the island on pace to match last year's 7,000 reported incidents, which resulted in 16 accidents and three deaths.
Tadataka Miyazawa, the police chief, said he "didn't even know the term 'rojo-ne' before coming to Okinawa." [The Guardian, 8/19/2020]
•Organizers of Philadelphia's 12th Annual Naked Bike Ride have canceled the event, scheduled for Aug. 29, because of the COVID-19 pandemic, the Associated Press reported.
Ride organizer Maria Serrahima said she hopes people will be able to return next year and that riders are "taking advantage of the emptier streets and riding -- masks up."
The Philly Naked Bike Ride attracts thousands of riders and covers a 10-mile course taking in the city's landmarks such as Independence Hall and the Liberty Bell. [Associated Press, 8/15/2020]