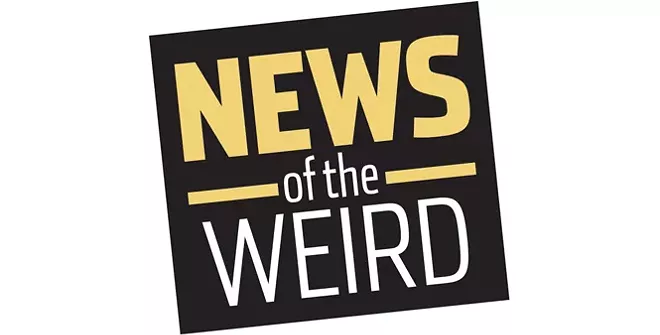 • It isn't often that you can thank your overweight belly for saving your life, but a 28-year-old man in Henan Province, China, is doing just that. The man, identified as Liu, fell through a wooden cover on a well in his hometown of Fuliudian Village on Aug. 7, Fox News reported.
But rather than plunging to the bottom, he got stuck in the opening with his built-in life preserver. At least five firefighters were needed to hoist the man out of the well using a rope tied around his waist, but Liu escaped unharmed. [Fox News, 8/12/2020]
• At Shooters World in Orlando, Florida, a teenage girl walked into a display gun safe on Aug. 11 -- and the door closed behind her, locking her inside. Orlando firefighters responded to the scene, where they "tried the manufacturers' suggestions and unfortunately the fail-safe system failed on it," explained Chief J.J. White.
Instead, ClickOrlando.com reported, responders used a hydraulic extrication tool to free the girl, who was not injured in the incident. [ClickOrlando.com, 8/11/2020]