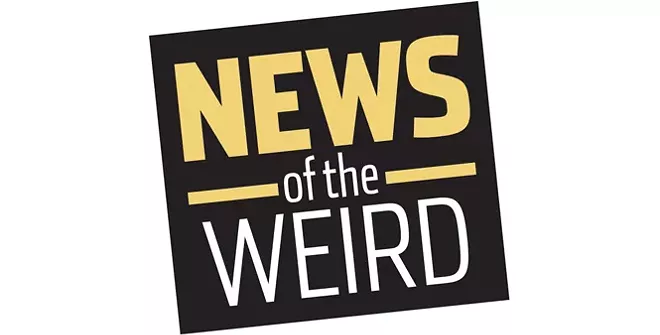 • An unnamed man in Cairns, North Queensland, Australia, posted notices offering a $100 prize to the person able to best impersonate Chewbacca from "Star Wars," but the contest turned out to be a hoax designed to harass the woman who dumped him.
The posters listed the woman's phone number and invited contestants to call and deliver their best Chewbacca roar.
The woman, identified only as Jessica, told 9News: "I'm getting phone calls at really strange hours of the night. ... I thought it was quite funny, actually, a good joke."
However, she drew the line when the ex abandoned his car, without tires, in the driveway of her home, blocking her in. "The police ... are going to do something about it," she said. [9News, 7/23/2020]
• An Amazon delivery driver in Nuthall, Nottingham, England, is out of a job after Sharon Smith, 53, discovered him defecating in her back garden in late July.
Smith said she saw the man run toward her garden and went to investigate.
"I asked what the heck he was doing," Smith told Metro News, "and he just remained pooing whilst asking me what my problem was -- the cheek of it."
The driver told police he wasn't feeling well and was desperate, and he didn't realize he was in a private garden.
Smith agreed to not press charges as long as he cleaned up the mess and his employer was informed; Amazon promised a gift voucher as a goodwill gesture. [Metro News, 8/4/2020]