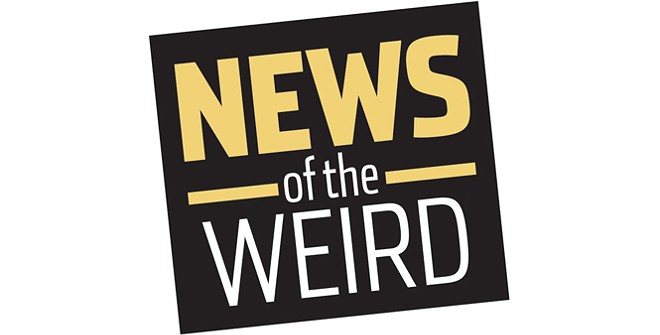 • Nicholas Redmond, 32, of Philadelphia, had a productive August as an employee of Macy's at the King of Prussia Mall in Pennsylvania. Not because he sold a lot of merchandise, but because, according to police, he told them he stole about $12,000 in cash from the retailer.
His run came to a halt on Aug. 25 when a security system alerted police to an intruder in the store.
Around 4:30 a.m., authorities found Redmond hiding in the first-floor ceiling, clutching $7,000.
Upper Merion Township police Lt. Brendan Brazunas told WPVI his officers "were very shocked ... they just couldn't believe somebody had gone up to that length to hide from them."
Redmond was arraigned and held in jail, failing to post a $10,000 cash bond.

• A Pennsylvania state appellate court has ruled against Stephen Kirchner, who was convicted in a lower court for disorderly conduct in 2018 for pointing his finger like a gun at a neighbor.
In June of that year, KDKA reported, Kirchner was walking past a neighbor's home in Manor, Pennsylvania, when the neighbor made an obscene gesture with his hand.
Kirchner responded by making a shooting gun gesture with his own hand.
A witness called 911, and the unnamed neighbor told police he felt "extremely threatened."
Kirchner argued that his gesture was not a hazard, but the appeals court disagreed.