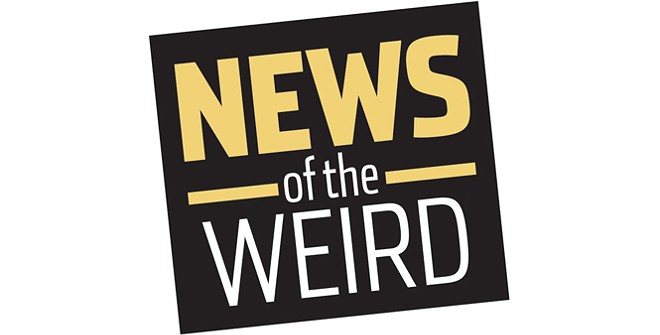 • The Botox RN MD Spa in Sugar Land, Texas, was the scene of a breaking-and-entering caught on camera, but police are still looking for the slim, youthful-looking culprit.
Surveillance video shows a woman testing the locked doors of the spa that evening, the Associated Press reported, then returning in a Mercedes SUV with a battery-powered grinding saw.
After cutting through the clinic's front door, she took an undisclosed amount of anti-aging products and drove away.

• About a dozen service dogs in Ontario, Canada, took in a performance of "Billy Elliot: The Musical" in August as part of their training through the K-9 Country Inn Working Service Dogs organization.
When the actors took their curtain call, nary a whimper or a quiet woof could be heard -- music to the ears of head trainer Laura MacKenzie.
During such a performance, dogs are trained to sit under the seat or at their handler's feet, but MacKenzie told CNN that a few of the dogs peeked over the seats to see the action on stage.
Dogs are also exposed to subways, zoos and crowded fairs during their training. [CNN, 8/20/2019]