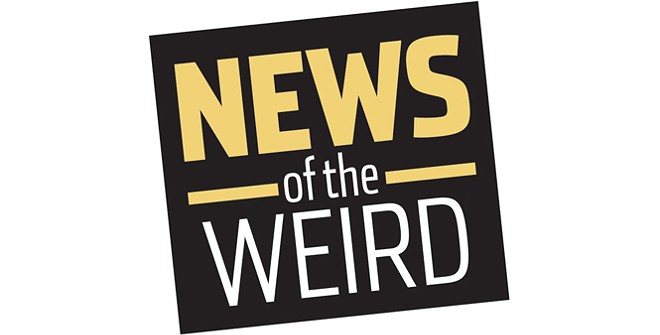 • Maybe his conscience got the better of him.
On Aug. 13, according to WTAE, a man in a wheelchair approached a teller at a First National Bank on Pittsburgh's South Side. The man, thought to be in his 60s, handed the teller a note demanding cash, but then "suddenly abandoned his robbery attempt and exited the bank," a police statement read.
Police and FBI agents were on the lookout for the reluctant robber, but there were no photographs or video of him to aid them. [WTAE, 8/13/2019]

• Washington State Highway Patrol Sgt. Kyle Smith stopped along Highway 518 near Seattle on Aug. 13 to see if a car parked on the shoulder needed assistance.
Instead, according to the Associated Press, he observed the driver inside with eight mobile phones, neatly arranged in a blue foam square, all playing Pokemon Go.
Smith did not issue a ticket to the driver, but he did warn him to put the phones away and move along, as the shoulder is meant only for emergency stops. [Associated Press, 8/15/2019]