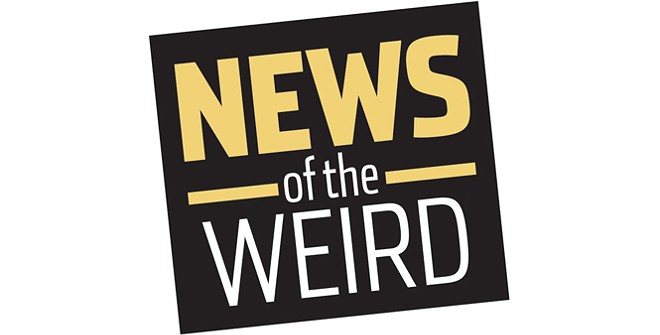 • A Gwinnett County (Georgia) medical examiner has resigned after wildly misinterpreting the cause of death for 61-year-old Ray Neal of Lawrenceville, who died on July 21.
Despite reports by police and witnesses of large amounts of blood on the floor and walls at scene, investigator Shannon Byers initially ruled Neal had died of natural causes.
But when his body arrived at the funeral home, employees discovered a hole in his neck, Fox 5 News reported, and Neal was returned to the morgue for an autopsy, which revealed he had been stabbed several times.
Police are now investigating the death as a murder. [Fox 5, 7/27/2019]

• Was there or was there not a clown? And what exactly is "fancy dress"?
In the early hours of July 26, The Guardian reported, a "mass brawl" broke out in a buffet area of the P&O cruise ship Britannia, which was bound from Bergen, Norway, to Southampton, England.
Witnesses told staff that the fight started when one passenger became angry that another was wearing a clown outfit, because they had specifically booked a cruise with no fancy dress.
Another witness said the clown had crashed a black-tie party. But P&O later said in a statement there was no clown, and Hampshire police confirmed: "There is no information to suggest that a clown or anyone wearing fancy dress was involved in this incident."
A number of passengers were injured in the brawl by flying furniture and plates, and two passengers were arrested, then later released. [The Guardian, 7/28/2019]