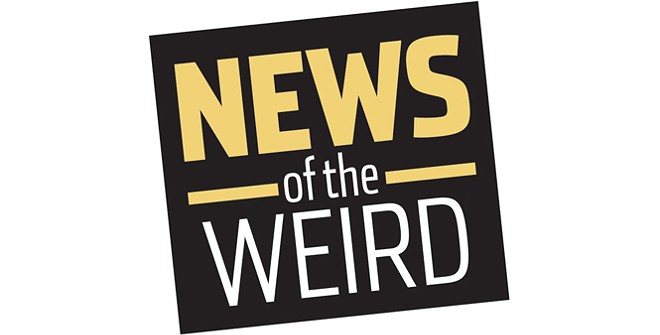 • For 68 years, Francis and Rosemary Klontz of Sacramento, California, have not just shared the ups and downs of marriage and family. They've cemented their bond by coordinating their outfits -- every day! -- for almost seven decades.
Francis lets his wife pick out his clothes each morning: "She just lays it out for me, and I don't have to worry about a thing!" he told KOVR TV.
The couple also sing together, performing at church, hospitals and around the house.
They started dating in junior high school in Auburn, Washington, and the dressing alike custom started when Rosemary's mother bought them matching shirts.
"We've been matching ever since," Rosemary said. [KOVR, 8/12/2019]

• What a relief! The U.S. Department of Transportation announced on Aug. 8 that miniature horses are cleared to fly in all cabins of commercial planes as emotional support and service animals.
The agency called "dogs, cats and miniature horses" the "most commonly recognized service animals," Fox News reported.
However, other organizations, including the Association of Flight Attendants, have urged a tightening of rules about the animals because of "rampant abuse" of service animal designations.
Apparently, the DOT said "neiiiighhhh" to that. [Fox News, 8/15/2019]