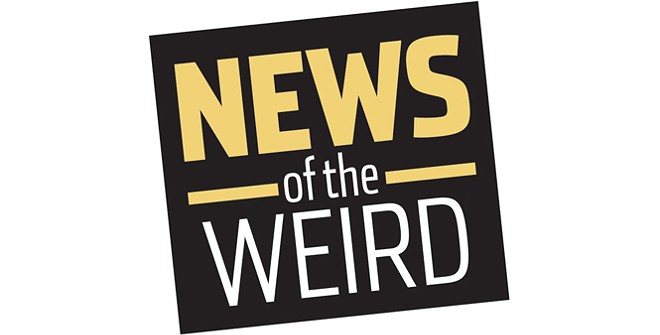 • Alice Coleman, 61, of Fort Lauderdale, Florida, hopped out of bed early on Aug. 5 to check on a fire alarm that was blaring outside her apartment. When she opened her door, 34-year-old Fitzroy Morton confronted her, brandishing a "big butcher knife," Coleman told WSVN.
Morton told her, "No, mama. Everything gon' be all right," but Coleman set him straight: "Everything's not going to be all right. I'm not your mama. I don't know who you are. Get out of my house."
Then she bit him, "... and I didn't even have my teeth in my mouth like now," she explained.
Coleman ran out of the apartment, where Morton locked himself in, and called police from a neighbor's apartment.
Morton was charged with three felonies, and Coleman is vowing to be more cautious: "I'll open my door with my Taser because I have one." [WSVN, 8/6/2019]

• As a storm rolled through Port Charlotte, Florida, on Aug. 4, Marylou Ward and her husband got an explosive surprise. Ward said she heard a "boom" that was the loudest noise she'd ever heard. "We smelled smoke and I looked outside," she told WINK News.
Smoke was coming from her septic tank, but it was the indoor effect that really shocked them: Her master bedroom toilet was in hundreds of pieces.
A plumber explained that a nearby lightning strike ignited methane gas that had built up in the pipes and septic tank, destroying not only the tank and the toilet, but the indoor plumbing as well.
Fortunately, no one was hurt: "I'm just glad none of us were on the toilet," Ward said. [WINK News, 8/5/2019]