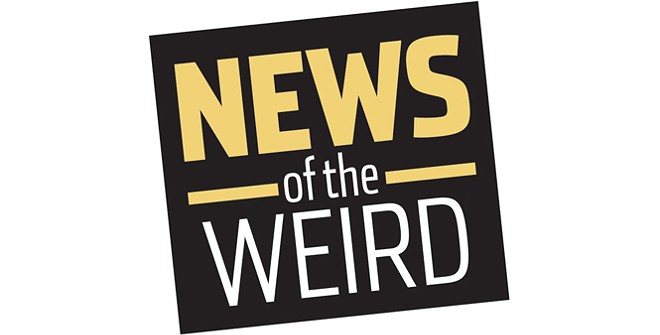 • Police in Sydney, Australia, had a drug bust land in their laps on July 22, when an unnamed man slammed a van loaded with 600 pounds of methamphetamines into a patrol car parked outside a suburban police station.
The car was empty at the time of the collision, Reuters reported.
The van sped away from the scene, but police caught up with the 28-year-old driver an hour later and charged him with drug supply and negligent driving.
The drugs had an estimated street value of about $140 million. [Reuters, 7/22/2019]

• Michael Harrell, 54, strolled into a U.S. Bank in Cleveland on July 29 with a note demanding cash from a teller: "This is a robbery. Don't get nobody hurt."
Unfortunately, according to WJW, he wrote the note on a document he had apparently received from the Ohio Bureau of Motor Vehicles, which included his full name and address.
The teller, who called Harrell by his first name after seeing it on the letter, gave him $206 and summoned police, who later arrested him. [WJW, 8/1/2019]