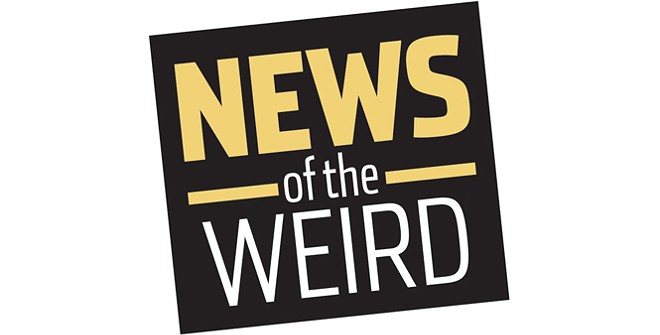 • In a product expansion move that inspires one to shout, "Stay in your lane!" Oscar Meyer announced that it is entering the dessert category with the Ice Dog Sandwich -- an ice cream sandwich with cookie "buns" surrounding bits of candied hot dog meat and spicy mustard ice cream.
United Press International reported that the company partnered with a New York ice cream company to create the confectionary treat. BONUS: French's announced the day before the creation of its own mustard-flavored ice cream together with Coolhaus. [UPI, 8/1/2019]

• A man in southern Spain who is a serial mocker of recycling efforts was fined 45,000 euros ($50,000) and ordered to retrieve a refrigerator he tossed down a hillside.
Spain's Guardia Civil identified the man from a Twitter video he posted of the refrigerator incident with the truck he used, and its license plate, clearly visible behind him, The Local reported.
He could also be seen in a different video throwing a washing machine into the ravine in the same area.
The truck was registered to a house-clearing company in Almeria, from which the man was promptly fired.
In a tit for tat, officers later posted video of the man struggling to bring the refrigerator back up the hill. [The Local, 8/6/2019]