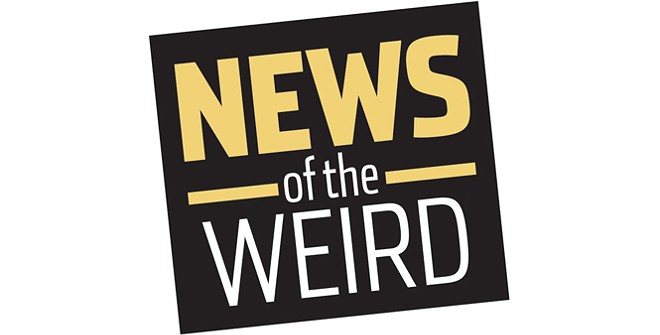 • It's been a hot summer in Europe. Among those suffering was an unnamed 66-year-old military veteran in the small southeastern French town of Les Arcs-sur-Argens, who had been complaining for several weeks to his landlady, Maryse Malin, 71, about the lack of air conditioning in his villa.
That may have been why, the Local reported, he shot the "sweet, kind and caring lady" three times, killing her.
Malin had agreed to install air conditioning but told the tenant it couldn't be done until October. [The Local, 8/1/2019]

• Two men in Antwerp, Belgium, felt the heat on July 24 when they accidentally got locked in a shipping container full of cocaine in the huge port there, reported AFP.
That day, temperatures reached a record high of 104 degrees Fahrenheit, stifling the 24- and 25-year-old, who had entered the container "to remove drugs," according to prosecutors.
As the mercury rose, they desperately called a police emergency number and when police finally found them two hours later, they gratefully gave themselves up.
Port workers were videoed pouring water over the pair to try to lower their body temperatures. [AFP, 7/25/2019]