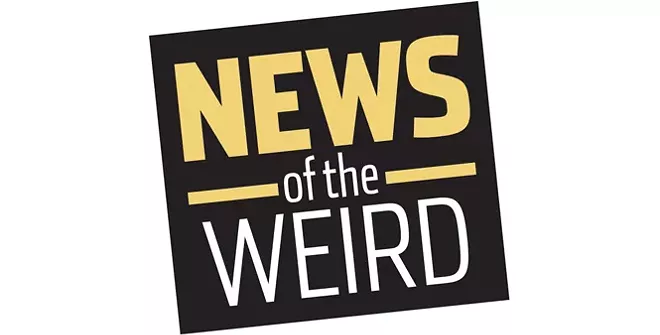 •
The list of offenses was long when Franklyn Williams, 32, appeared in Cuyahoga County (Ohio) Common Pleas Court on July 31 to be sentenced for aggravated robbery, kidnapping, theft, misuse of credit cards and more -- including cutting off his ankle bracelet late last year and fleeing to Nebraska, where he claimed he was hit over the head and lost his memory.
But it was his courtroom behavior that spurred Judge John Russo to call for an extreme measure: During the hearing, Williams would not stop talking, even interrupting his own lawyers repeatedly over about 30 minutes.
Finally, Russo ordered deputies to tape the defendant's mouth shut, reported FOX 8 in Cleveland. Williams continued to talk until deputies applied more tape, and finally Russo sentenced him to 24 years in prison. [FOX 8, 7/31/2018]
• When an employee of Sarabeth's restaurant in New York City opened the walk-in freezer door on Aug. 5, a man jumped out, yelling, "Away from me, Satan!" and grabbed a knife from the kitchen, which he used to threaten restaurant staff.
Carlton Henderson, 54, of Cave Creek, Arizona, struggled with workers but eventually fell unconscious and was transported to Mount Sinai St. Luke's Hospital, where he was pronounced dead, the New York Post reported.
Authorities don't know (1) why and how he entered the freezer and (2) why he died, but they did determine he was charged last year with two 1988 cold-case murders in Boston. He had been released on bail the week before the freezer incident and was scheduled to appear in court on Aug. 14. [New York Post, 8/6/2018]