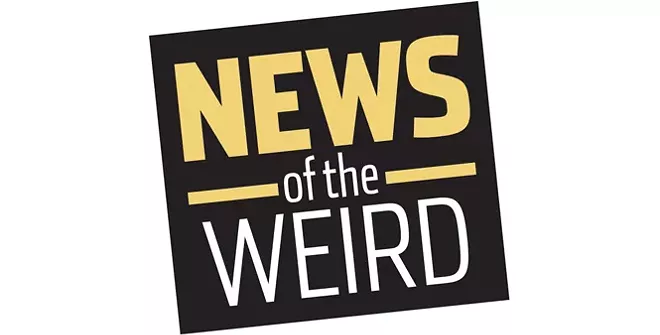 •
Just after midnight on July 22, a couple in Palo Alto, California, were awakened in their bedroom by a 17-year-old burglar with a garment obscuring his face.
Instead of demanding money or jewelry, though, the intruder asked for their Wi-Fi password.
According to the Sacramento Bee, the homeowner forced the teen out of the home and called police, who tracked him down a block away and arrested him for felony residential burglary.
Police later determined it wasn't the teen's first attempt at connectivity.
Less than an hour earlier that night, a prowler had summoned a woman from her home to ask for access to her Wi-Fi network also. She told him to go away, and he rode off on a bicycle -- which she realized the next day he had stolen from her backyard.
She called police, who recovered the bike near where they had arrested the teen. [The Sacramento Bee, 7/25/2018]
• Painesville (Ohio) Municipal Court Judge Michael Cicconetti has a reputation for serving up unusual sentences, and he delivered again on July 24 when 18-year-old Bayley Toth appeared in his courtroom.
Toth was convicted of two misdemeanor criminal mischief charges for toppling a portable toilet at Painesville Township Park in June, among other things.
Cicconetti sentenced him to 120 days in jail, but suspended it in lieu of Toth shoveling ... manure at the Lake County Fair.
"You act like an animal, you're going to take care of animals," Cicconetti told Toth.
The News-Herald reported Toth will also have to perform 40 hours of community service and pay restitution for damage to the park. [The News-Herald, 7/30/2018]