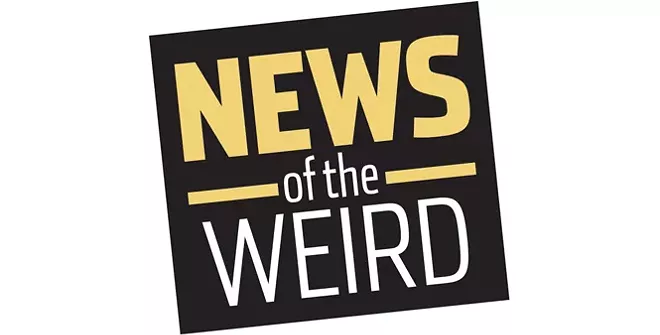 •
A Russian man who has covered more than 90 percent of his body -- including his eyeballs -- with black-ink tattoos underwent surgery on July 14 at Jardines Hospital in Guadalajara, Mexico, to remove his penis, testicles and nipples because they spoiled his body art.
Adam Curlykale, 32, of Kaliningrad, an albino, was diagnosed with cancer and started the tattooing process 12 years ago to cover scars left behind from the disease.
"I always knew that I was different from the rest of society," Curlykale told The Daily Mail. "My favorite color, for example, has always been gray, in different tones, and that's why my current skin color is graphite."
He plans to finish the process by inking his remaining un-tattooed skin. [Daily Mail, 7/19/2018]
• Among the gazillion other products and services available from Amazon is the behemoth's facial recognition software, Rekognition, marketed as providing extremely accurate facial analysis.
But when the American Civil Liberties Union gave it a go, the results were startling. Using Rekognition, the ACLU scanned photos of every current member of the U.S. House and Senate and came up with 28 matches to a mug shot database of people who had been arrested for crimes.
The ACLU announced its findings July 26 and admitted it used Amazon's default settings, to which Amazon responded, "While 80 percent confidence is an acceptable threshold for photos of hot dogs, chairs, animals or other social media use cases," Amazon would advise customers to set the threshold at 95 percent or higher for law enforcement.
The ACLU told NPR that the legislators who were falsely matched were men, women, Republicans and Democrats of all ages. However, the software did misidentify people of color at a higher rate. [NPR, 7/26/2018]