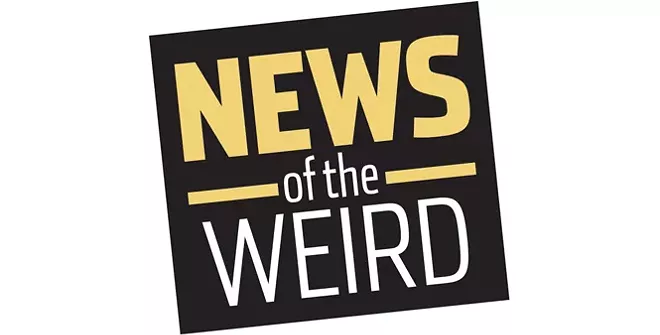 •
Montgomery, Alabama, resident Kayla Rahn, 30, had been trying for months to lose weight, but instead experienced dramatic weight gain and pain in her stomach. She became out of breath just taking a short walk.
Finally, in May, Rahn's mother took her to the emergency room at Jackson Hospital, where doctors discovered a growth attached to her ovary and removed what turned out to be a 50-pound, benign cyst, reported WSFA 12 News.
The cyst resembled a large watermelon in size. "This is one of the largest I have ever seen," Dr. Gregory Jones told reporters. "We are very excited things went well for her." [WSFA, 6/27/2018]
• In Norman's Bay, East Sussex, England, Nigel and Sheila Jacklin are studiously keeping their eyes down after being threatened with prosecution if they look at their neighbors' house -- an adjoining property bought five years ago by Dr. Stephane Duckett and Norinne Betjemann.
The Jacklins, 26-year residents of the beachfront community, had repeatedly complained to authorities about noisy builders, verbal abuse and light pollution as Duckett and Betjemann turned a former workshop into a weekend retreat.
In June, The Sun reported that after police were called into the dispute, the Rother District Council sent the Jacklins a "community protection warning" that defines an "exclusion zone" around Duckett and Betjemann's home, forcing the Jacklins to take a roundabout route to the beach.
Nigel Jacklin said: "We can't walk to and from the beach or through the village without fear of being prosecuted." The Jacklins plan to fight the order. [The Sun, 6/28/2018]