Jewish World Review Sept. 9, 2004 / 23 Tamuz, 5764

Michael Kilian
The shape of the future: With the new skyscrapers, size isn't everything
http://www.jewishworldreview.com | NEW YORK — The skyscraper does have a future, but it may have nothing to do with being the world's tallest building.
New York's Museum of Modern Art has opened "Tall Buildings," an architecture exhibition devoted not to the great high-rise landmarks of the past century but to those lesser-known ones of the present and future.
And the never-to-be. The only Chicago design of the 25 on display is that of the 7 S. Dearborn project that was supposed to become the world's tallest building but never got off the drawing boards.
An unbuilt but fascinating Frank Gehry design for a new high-rise home for The New York Times (it rather resembles two plump giants seeking amour inside a translucent milk carton) is included as well.
Ranging in height from 187 real feet to the South Dearborn project's staggering proposed height of 2,000, the building designs are represented in this show by rather spectacular scale models standing 2 feet to 14 feet high and set against dramatic backdrops.
What leaps out at one (perhaps an unfortunate phrase) from these buildings is that their architects are much less interested in achieving soaring heights as creating shapes and highly individual spaces in the sky.
"We looked at a lot of tall buildings and realized there was actually something interesting happening," said MOMA chief architecture curator Terence Riley. "They seemed to be the last (technological) word, (but) they also turned the race for the world's tallest building into a sort of banal exercise."
What matters instead is the design and space the buildings seek to carve out for themselves in the air and surrounding skyline they inhabit.
"What we found very interesting was the major shifts and developments in thinking about tall buildings as makers of urban space," Riley explained, "thinking of the skyscraper not as a sort of column but as a shape that could actually frame or define views."
One of the most striking examples is architect Rem Koolhaas' design for a 768-foot Central Chinese Television Tower, a tapering, cantilevered, glass-skinned marvel containing 4.3 million square feet of space despite the vast hole where its middle should be.
It rises, crosses over, descends and crosses over again, creating a huge frame through which one views a 1.2 million-square-foot cultural center behind it.
What's also interesting is the building's intended location - not in the United States or even architecturally adventurous Brazil, but China! The project is designed for downtown Beijing.
That's another change in the evolution of skyscrapers. An American invention, they now can be found almost anywhere.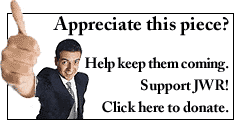 Architect Teodoro Gonzalez de Leon's 530-foot Arcos Bosques Corporativo Tower in Mexico City, also missing its middle, is part of what will be the largest corporate office complex in Mexico.
Another of the 25 designs, Renzo Piano's 1,016-foot London Bridge Tower, is a piercing glass pyramid that in 2009 will dominate the city's skyline, diminishing St. Paul's Cathedral to almost a footnote.
"Chicago and New York are the traditional testing grounds of high buildings," Riley said, "but I think it's probably true that we're not as in love with them as we used to be. What we're seeing with this quintessential American product is that the role that Americans contribute is diminishing."
The advantage of foreign locales for many of the fantastic new designs is they're in cities where they're not lost in a jumble, as so many buildings are in Chicago's Loop and in nearly all of Manhattan.
Instead, as with Chicago's lakefront and North Michigan Avenue new construction, one can see the buildings, though, as Riley notes, "Some of them you almost wish would fade back into the ensemble."
One striking change of new skyscraper design is that high-speed computers now allow architects and engineers to work as full partners and be able to test design and construction ideas long before they need to commit to one.
"They can work it up in the computer and, if they don't like it, they can go in a completely different direction," Riley said. "As they get into the direction they're most interested in, they can go through so many more interim processes (and possibilities) than was possible before."
One of the most unfortunate trends in 20th century skyscraper construction was the separation of the buildings from surrounding street life, often with the imposition of forbidding security lobbies and uninviting plazas, barren but for uninviting junk sculpture.
Today's skyscrapers are drawing the street life into the lower reaches of the buildings, often by building them above or near subway stations or other transportation hubs. Many lobbies are now situated halfway up their buildings.
And, the new highly energy-efficient buildings are a potent antidote to the alternative to skyscrapers: sprawl.
In the Washington, D.C., area where I live, sprawl now extends through the Virginia horse country into the once bucolic farmlands of West Virginia. The Chicago metropolitan area, I think, now ends in Dubuque, Iowa.
"I'm waiting for someone to do a very serious energy audit on, let's say, the Loop, and the density of people who work there," said Riley, "how they get there and how much energy they use, compared with a similar area without high buildings. The people in Houston drove seven million miles to work last year."


Michael Kilian is a lifestyle columnist for The Chicago Tribune. Comment by clicking here.

© 2004, Chicago Tribune. Distributed by Knight Ridder/Tribune Information Services.