Jewish World Review Sept. 7, 2004 / 21 Elul, 5764

Joanne Jacobs
'A' Is for Awful; getting serious; lying to children
http://www.NewsAndOpinion.com | Self-evaluations by Michigan schools are meaningless. Self-esteem has run amok. The Detroit News reports:
One Detroit elementary, for example, gave itself a perfect score for its facilities despite being closed in October because it started sinking into the ground.
. . . Eighty-three percent of Michigan elementary and middle schools that failed federal achievement standards for at least four years -- including schools in Detroit, Pontiac, Taylor and Utica -- gave themselves A's on self-evaluations worth a third of their overall grades, according to a Detroit News analysis of state report card data released earlier this month. The percentage is up from the previous year, when 70 percent of failing schools gave themselves the highest possible marks.
Administrators are giving themselves points for having programs to solve their school's problems -- even if the programs aren't working. Two elementary schools that earned an F in English and a D in math gave themselves an A, which raised the schools' average grade to a C. Both have been listed as failing schools for six years.
Lying to Children
John Stone of the Pacific Research Institute is dead right in this Washington Times oped: "It is a disappointment when a child performs poorly in school. It becomes a tragedy, however, when the child and his parents are not told the truth." After years of grade inflation, students who've passed all their courses are finding they can't pass basic skills tests; "B" students are stuck in remedial classes in college.
California's universities admit only the top third of high school graduates, but 37 percent are required to take remedial math and 48 percent remedial English.
Recently, researchers took a closer look at the letter grades awarded in a Florida school district. Judged by the scores students earned on the Florida Comprehensive Assessment Test (FCAT), only 9 percent of the A's assigned to third-, fourth- and fifth-grade students were deserved. Of the students who performed at a D or F level on the FCAT, 17 percent had earned an A from their teacher. Many had been taught by teachers whom the study called "easy graders." On average, these teachers assigned an A to those who were in reality D or F students 32 percent of the time.
Grade inflation benefits teachers and administrators, Stone writes.  
High grades are more comfortable for everyone involved — including educators. Teachers, administrators and school districts can bolster constituent satisfaction and their public image — or they can do the opposite — depending on the grades they assign. The incentive is obvious.
Parents who are poorly educated themselves tend to believe their children's report cards are genuine. Eventually, students realize they lack the skills they need to meet their college and career goals. By then, their years of free education are over, and it may be too late to recover.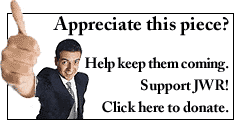 Getting Serious
High school juniors in California will have to pass the state's graduation exam to get a diploma. This Los Angeles Times' story starts with a familiar refrain: A poor girl might not achieve her dream to be a pediatrician if she can't pass the math portion of the exam. The implication is that the exam hurts the prospects of low-income minority students. But the Manual Arts High student won't make it through college, much less medical school, if she doesn't know enough math to get a 55 percent, the minimum passing score, on a four-choice multiple-choice exam covering sixth through eighth grade math skills.
The story goes on to show that the exam is forcing schools to offer tutoring and Saturday classes, so students can pass the graduation test on their second, third, fourth, fifth or sixth try. The test is motivating students to work harder to improve their math and reading skills. Teachers are paying more attention to teaching the state standards, and they're keeping track of students' progress.
Junior Adriana de la Rosa, who grew up in Guatemala and struggles with English, said she would benefit from attention to fundamentals — such as vocabulary development and reading comprehension — rather than from reading "The Odyssey" in her English class.
"That's why I'm taking the classes on Saturday because I think I need more help with my English," she said.
. . . Manual Arts teachers and administrators said they were doing all they could to make sure their students were prepared. Among other things, teachers say they closely follow the state's academic content standards on which the test is based. And school counselors met last month with incoming juniors who failed one or both parts of the test, recruiting the students for the Saturday classes.
...Los Angeles schools Supt. Roy Romer said his district's high schools were trying new approaches to better prepare students for the exit exam.
For example, he said that ninth-grade teachers are now using instruction guides that cover the tested standards, and are assessing students regularly to make sure they are learning.
What a concept!
"I think it's important to pass it, to see if you've been learning for the last [four] years," said junior Julio Sosa, who failed the math section and now gets after-school algebra tutoring twice a week. "I think I'll pass it this year."
With her hopes for medical school, (Edith) Nicolas is eager to improve her algebra skills and is signing up for Saturday classes.
If the graduation exam didn't exist, these students wouldn't be trying to learn algebra and wouldn't have Saturday classes to help them get on track for college. I just don't understand why "advocates" for disadvantaged students oppose the graduation exam.
Every weekday JewishWorldReview.com publishes what many in Washington and in the media consider "must reading." Sign up for the daily JWR update. It's free. Just click here.


JWR contributor Joanne Jacobs, a former Knight-Ridder columnist and San Jose Mercury News editorial writer, blogs daily at ReadJacobs.com. She is currently finishing a book, Start-Up High, about a San Jose charter school. Comment by clicking here.
© 2004, Joanne Jacobs