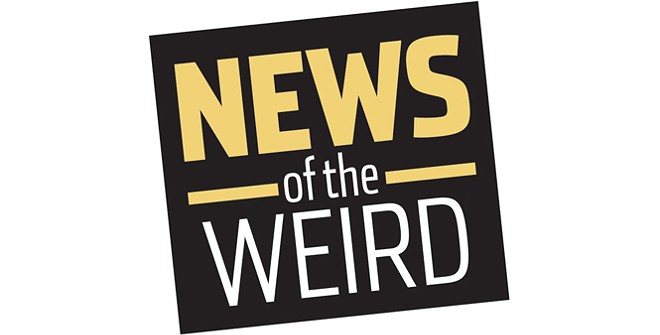 • Police in Seguin, Texas, arrested Delissa Navonne Crayton, 47, on July 10 in her home after finding her mother's skeletal remains lying on the floor in one of the home's bedrooms, CNN reported.
Investigators believe that Jacqueline Louise Crayton died in 2016 a few days after falling in her room and hitting her head. She would have been about 71 years old at the time of the fall, and officials charge her daughter did not "provide adequate assistance," resulting in the woman's death.
The younger Crayton and her daughter, who at the time was under 15 years old, lived in other rooms of the house for about three years while the mother's body deteriorated.
Crayton was charged with "injury to a child under 15 through recklessly, by omission, causing a serious mental deficiency, impairment or injury."
Seguin police and Texas Rangers expect other charges to be filed.

• When Flagler County (Florida) Sheriff's officers pulled over Derick McKay, 36, for speeding on July 11, they noticed he seemed ... uncomfortable, and although the deputies smelled marijuana, he denied having anything illegal.
But when McKay got to the police station (having been arrested for driving on a suspended license), he admitted that he did have some narcotics hidden between his buttocks.
Indeed, Fox 43 reported, McKay produced more than a dozen small baggies, including: a baggie of crack, eight baggies of heroin, two baggies of Molly, a baggie of marijuana, 12 Lortab pills and 12 Oxycodone pills.