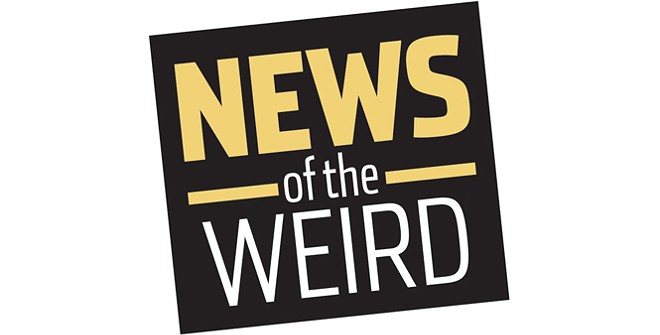 • When not just any old Motel 6 will do, check into The Haneda Excel Hotel Tokyu, near Tokyo's airport, and ask for the "Superior Cockpit Room."
Along with two beds, a bathroom and a table, the room features a full Boeing 737-800 flight simulator that offers guests the experience of piloting a full-size jet.
According to United Press International, the room rents for $234 per night, but for a 90-minute simulator session with an expert, guests will have to cough up another $277.
(The simulator can't be used without supervision.) The room became available for booking on July 18. [UPI, 7/11/2019]

• Gen. Charles Etienne Gudin, one of Napoleon Bonaparte's "favorite generals," was killed by a cannonball on Aug. 22, 1812, during the failed French invasion of Russia. Posthumously, he got the star treatment -- a street named after him in Paris, his name carved on the Arc de Triomphe, and his heart removed and brought home to be placed in a Paris cemetery chapel.
But on July 6, Reuters reported, a team of archaeologists found what they believe are his remains buried (ironically) beneath the foundation of a dance floor in Smolensk, Russia.
Their first clue? Gudin had lost one of his legs below the knee in battle, and indeed the skeleton was missing its left leg.
Scientists will compare the skeleton's DNA with living descendants of Gudin's to confirm their suspicions. [Reuters, 7/9/2019]