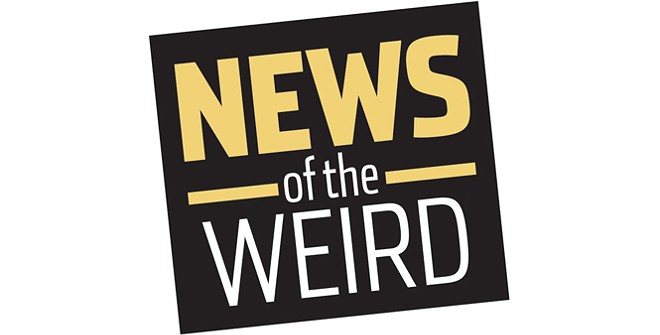 • Jung Soon Wypcha, 66, took retail competition to a new level in Indian Shores, Florida, in June, where over several days she sabotaged Lu Lu's Ice Cream shop, located next door to her Indian Shores Food Mart.
The two shops share a bathroom, and starting on June 17, video showed Wypcha (1) used the bathroom with the door open and didn't wash her hands, then went to the ice cream freezer and put her hands into the containers; (2) picked her nose, then put her hands into the containers; (3) spit into the containers.
Wypcha's piece de resistance took place on June 22, when she urinated into an ice cream bucket, then dumped the bucket in a sink where ice cream utensils and bowls are washed.
Lu Lu's owner Paul Chiulli told the Tampa Bay Times that Wypcha ruined $2,000 worth of ice cream and forced his shop to close for five days.
She was charged with criminal mischief and tampering with consumer products, both felonies. [Tampa Bay Times, 7/9/2019]

• In late May, an inmate at Buena Vista Correctional Facility in Buena Vista, Colorado, tipped off officials that an employee there was bringing drugs into the prison.
On July 2, the Department of Corrections nabbed their man: Trevor Martineau, 27 -- a corrections officer.
According to KDVR, officials found a burrito with a plastic bag sticking out of the end in Martineau's lunch box. The bag contained "roughly 91 grams of meth, 26 grams of heroin and 46 strips of suboxone," along with other items.
Martineau reportedly said he was paid $1,000 to pick up the drugs, and officials located $960 at his home.
Martineau was charged with first-degree introduction of contraband and three charges of unlawful possession of a controlled substance. He also lost his job. [KDVR, 7/9/2019]