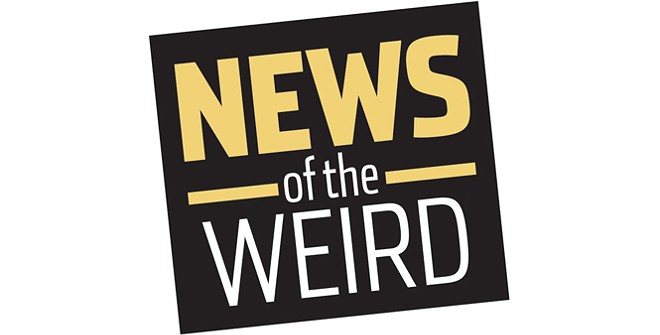 • Pool maintenance workers in Boca Raton, Fla., were interrupted on July 5 when one of them was shot in the leg with a pellet gun. "I heard him scream at the top of his lungs," homeowner E-Lyn Bryan told WPTV, "and he had blood coming out of his leg and he was shot by the hunter."
Police responding to the shooting said someone hired to kill iguanas in the neighborhood shot the pool boy instead. "If neighbors are gonna be like the Wild West and shoot at everything, someone is gonna get killed," Bryan said.
It was unclear whether the shooter was caught or charged.

• Michael Tam, 40, of Tower, Minn., is in fair condition after a freak accident on July 6. Tam was attempting to move a 12-by-16-foot wooden cabin at Daisy Bay Resort "when the structure fell off the jacks, trapping him underneath," St. Louis County Sheriff's officials said.
According to City Pages, a building of this size might weigh about 6,500 pounds. Tam was taken to a Duluth hospital; no details were reported about his condition.