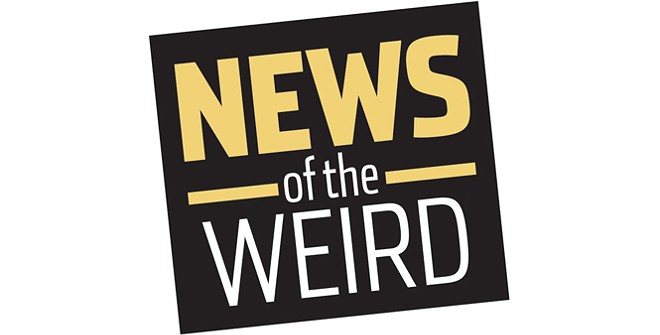 • A diner in Little Rock, Arkansas, is getting attention for a clever menu item.
According to United Press International, Mama D's offers a "My Girlfriend Is Not Hungry" option, which adds extra fries, chicken wings or cheese sticks to an order to share with a dinner partner who underestimates their hunger.
On its Facebook page, Mama D's said the option is "a solution for those who tend to dine with people that eat food off their plate." [UPI, 7/3/2019]

• On July 6, Okaloosa County (Florida) sheriff's deputies responded to a 911 call after a 13-year-old boy stabbed his 15-year-old brother in the arm three times with a multi-tool.
The boys, from Clarksville, Tennessee, were sitting in a parked car in Crestview, Florida, when the incident occurred.
Lt. Todd Watkins told Fox News that the younger boy was "tired of his brother picking on him," and he told officers he'd "rather be in jail than eight hours in the car with him."
"I stabbed him and I don't care about going back to jail," he said.
While the 15-year-old was in the back of an ambulance being treated, he was overheard calling some of his friends to retaliate against his younger brother.
The 13-year-old was charged with aggravated battery with a deadly weapon. [Fox News, 7/7/2019]