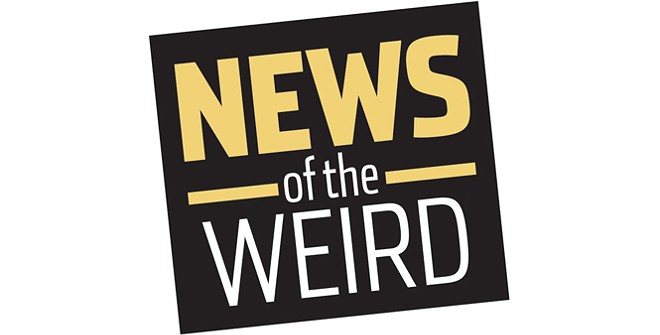 • Little Sebastian Swenson of Blaine, Minn., wanted Reese's candy and he wanted it now.
So on the morning of June 11, the 4-year-old climbed into the front seat of his great-grandfather's Hyundai Santa Fe and drove at low speeds to a nearby gas station, where police met him.
To accomplish this, according to Fox9, he had to reverse out of the driveway and navigate winding residential streets before getting onto a busy four-lane avenue in rush-hour traffic.
Along the way, he dinged a few mailboxes and a tree, but he arrived safe and sound.
Blaine police Capt. Mark Boerboom told Fox News, "I've never seen a driver this young before operating a vehicle."

• In Rybnik, Poland, a 68-year-old woman who was completing the "maneuvers" part of her driving exam struck and killed a 35-year-old driving examiner on June 24.
Police believe the victim was testing another candidate at the time, the Daily Record reported.
Deputy Police Commissioner Ryszard Czepczor said it was unknown how the accident happened; the woman was in a state of shock afterward, "and because of that, speaking to her would be quite difficult."