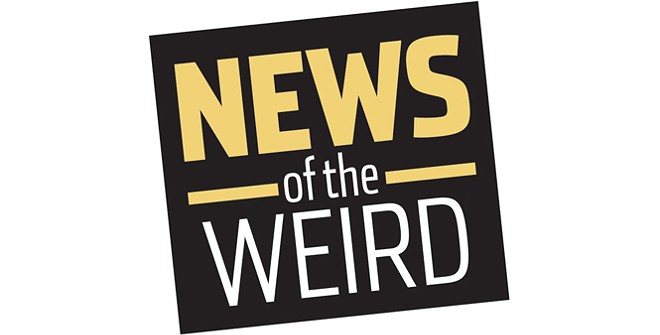 • Two-year-old Rayna McNeil of San Diego is an early adopter of online shopping.
In late June, as Rayna played with her mom's mobile phone, she managed to purchase a $430 couch from Amazon. Mom Isabella McNeil told KNSD she had been scrolling through some couches on her phone before handing it off to Rayna, but she didn't realize the toddler had made the purchase until a few days later, when she got a "Your couch has shipped" alert.
"I didn't remember ordering a couch," she said. It was too late to cancel the order, so McNeil plans to resell the item locally. "Lesson learned," McNeil said. She will make sure apps are closed in the future. [KNSD, 6/28/2019]

• Police officers in Manchester, New Hampshire, were called to a local hotel on June 28 after Matthew Williams, 35, of Nashua was reported to be behaving "erratically" -- shouting, throwing things and "acting aggressive," according to Fox News.
Officers called in a K9 unit, and when the dog entered the hotel room, Williams allegedly "wrapped his arms around the dog and struggled with him," eventually growling and biting the dog on the top of the head, police said.
Williams was charged with resisting arrest, simple assault and willful interference with police dogs; authorities said the dog was not harmed. [Fox News, 7/1/2019]