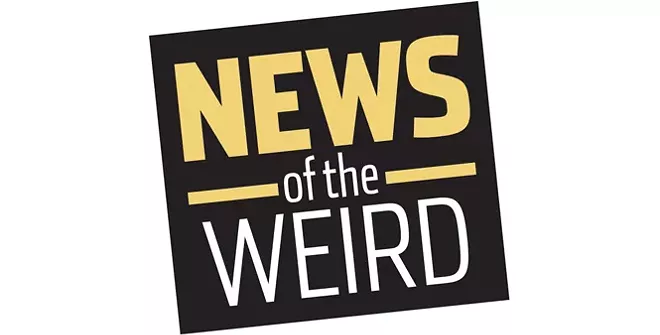 •
Susan Allan of Kelowna, British Columbia, Canada, was driving with her son on May 9, enjoying the beautiful weather with the sunroof open, when they were suddenly hit with a cold material that smelled to them like feces mixed with chlorine.
"Like a clean poop smell if that's possible," Allan told Vice. "My son threw up, and we had so much in our faces. Both of us, our faces were covered in poop."
Apparently, poop is falling from the sky all over Canada; Transport Canada has received 18 such reports this year.
But the government has not issued an explanation for the phenomenon.
Allan thinks it is related to airplanes flying overhead and the Canadian government is covering it up.
But Transport Canada pooh-poohed her theory and has declined to comment further. [Vice, 6/29/2018]
• KCCI TV in Des Moines, Iowa, reported on June 27 the loss of a tractor-trailer load of chocolate when the truck caught fire near Dexter, Iowa. The trailer, full of chocolate from Hershey, Pennsylvania, was westbound when it experienced brake problems that caused it to ignite. The driver pulled off and was able to detach the trailer from the cab before it caught fire. No injuries were reported, except to the chocolate, which was a total loss. [KCCI, 6/27/2018]