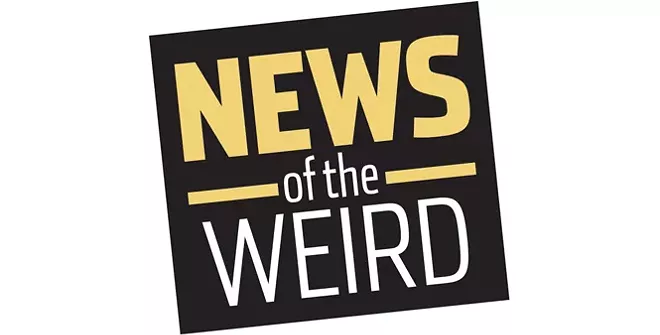 •
James J. Rynerson, 38, was being held in the Mesa County (Colorado) Jail in May after being charged with menacing, disorderly conduct and trespass.
But on May 21, the Grand Junction Daily Sentinel reported, sheriff's deputies at the jail released him, having mistaken him for Marvin March, 35, a different inmate.
Jail staff gave Rynerson March's belongings, and he wore March's leather jacket as he signed March's name to the release papers and left the facility.
Rynerson's wife was startled to see her husband in the garage at their home, and after he explained what happened, she convinced him to go back.
She "personally drove him back to the Mesa County Detention Facility," the report noted, and he was back in custody by 11 p.m., with new charges, including escape and forgery, added to his list. [Grand Junction Sentinel, 6/21/2018]
• A woman in Wenling, China, was so thrilled to be driving the Ferrari 458 she rented on June 21 that she recorded herself while waiting at a stoplight: "First time driving a Ferrari. This truly is the most amazing feeling."
But within minutes, reported the Daily Mail, she swerved out of control, striking a metal traffic barrier and a BMW X3, destroying the front end of the $660,000 Ferrari and deploying its airbags.
Neither the driver nor her passenger was injured in the accident. [Daily Mail, 6/24/2018]