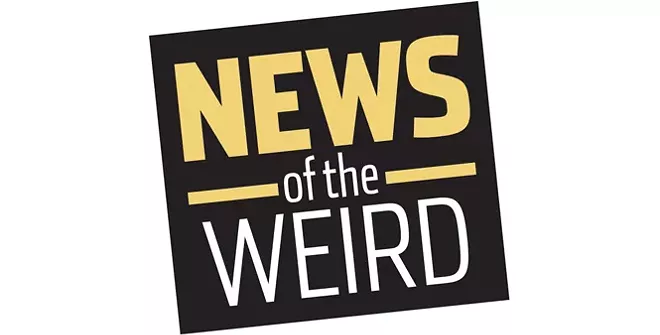 •
At the Royal College of Art's annual London fashion show in June, one graduate unveiled a unique approach to accessorizing garments: crystallized bodily fluids. Alice Potts displayed a pair of ballet shoes decorated with crystals formed from sweat, along with a fake fur adorned with urine crystals.
Potts told Reuters the "more natural materials" could offer environmental benefits not possible with traditional plastics. [Reuters, 6/20/2018]
• To kick off an exhibition focused on the opioid crisis at his Stamford, Connecticut, art gallery on June 22, gallery owner Fernando Alvarez and artist Domenic Esposito placed an 800-pound, 11-foot-long steel sculpture of a bent and burned spoon in front of the headquarters of Purdue Pharma, makers of OxyContin.
Purdue has been the subject of lawsuits alleging deceptive marketing and, therefore, responsibility for opioid addiction and overdose issues.
"The spoon has always been an albatross for my family," said Esposito, whose brother has struggled with drug addiction for 14 years.
The Associated Press reported police arrested Alvarez for obstructing free passage and confiscated the spoon as evidence. [Associated Press, 6/22/2018]