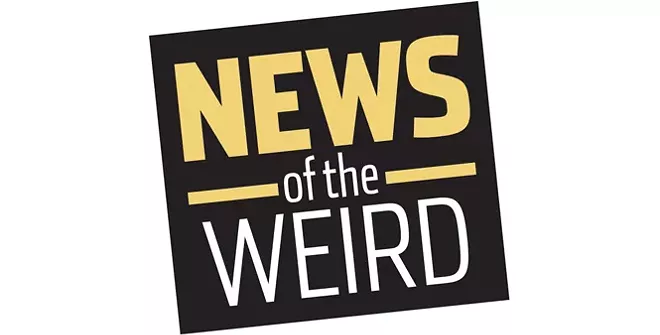 •
As part of the Dark Mofo art festival, Australian performance artist Mike Parr, 73, entered a steel tomb below busy Macquarie Street in Hobart on June 14, where he meditated, drew and read as traffic flowed overhead for 72 hours until his release on June 17.
Parr had water but no food, and oxygen was pumped into the box. His performance was promoted as a "response to 20th-century totalitarian violence," according to The Guardian, but the piece didn't speak to everyone.
"I don't take anything away from it at all," said Carolyn Bowerman from Townsville. "I'm just amazed that someone would put themselves through this and go to this much effort."
In a previous performance art piece, Parr hacked at a prosthetic arm with an ax before a shocked audience. [The Guardian, 6/17/2018]
• Over in Melbourne, Australia, customers of the Prahran neighborhood Woolworths store will have to park somewhere else on July 9, as renowned American photographer Spencer Tunick captures thousands of willing nudes in a group shot on the store's rooftop parking lot.
Reuters reported more than 11,000 people registered to disrobe for Tunick, who has done group nudes in other spots around the world. "It's well and truly oversubscribed," said John Lotton, director of the Provocare Festival of the Arts in Melbourne. [Reuters, 6/16/2018]