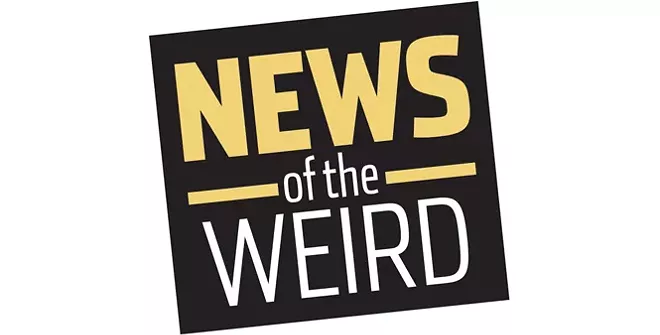 •
Car salesman Brett Bland in League City, Texas, finally had enough and filed a lawsuit in May against his employer, AutoNation Acura Gulf Freeway, and Jeremy Pratt, a co-worker.
Pratt, the suit alleges, engaged in "constant taunting ... making extremely crass, vulgar and rude comments" and "reinforced dominance over his subordinates by regularly entering their enclosed offices, intentionally passing gas and then laughing," as well as "pinching and touching his male subordinates' nipples."
KPRC-TV reported Pratt was fired after sending a text to everyone at the dealership alleging Bland was a sex offender (which he is not). After the firing, however, Bland's lawsuit alleges, AutoNation allowed Pratt to "loiter at the dealership" and continue harassing employees, and Bland was threatened with termination if he didn't sell eight vehicles a month.
Bland seeks damages and court costs. [KPRC, 5/30/2018]
• In the northeastern town of Teesside, England, last August, 22-year-old Jordan Easton of Thornaby was at the home of a friend, hanging out in the kitchen, when he boasted that his vest was "stab-proof."
To prove it, he "took hold a knife to demonstrate," Karin Welsh, Teesside assistant coroner, testified, "and sadly realized it wasn't the case."
Teesside Live reported Easton was rushed to the hospital, but doctors weren't able to save him.
Detective Superintendent Ted Butcher also testified at Easton's inquest on June 16 that he found no evidence Easton intended to harm himself and died after "a boisterous act."
Welsh recorded a verdict of "misadventure." [Teesside Live, 6/16/2018]