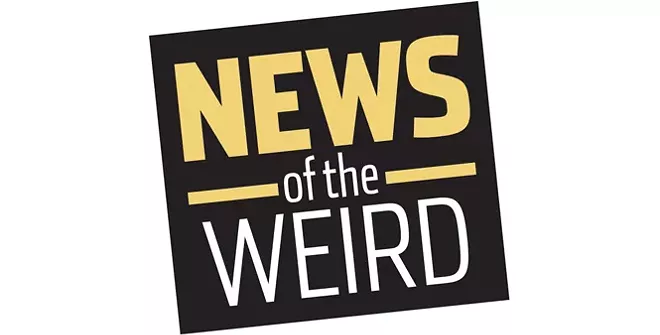 •
In Beihai, South China, an unnamed 51-year-old man had been experiencing nonstop nosebleeds for 10 days when his wife told him she saw something "peek" out of his nose.
In June, Metro News reported, the man went to Beihai People's Hospital, where Dr. Liu Xiongguang removed a slithery, several-inches-long leech from his nostril as a nurse filmed the procedure. The doctor said the leech might have entered the patient's nose as he swam in a river. [Metro News, 6/8/2018]
• In a gross twist on road rage, Henry George Weaver, 69, of New Tripoli, Pennsylvania, ended an argument with another man June 8 by defecating on him. According to Lehigh Valley Live, Pennsylvania state police reported that "the accused and the victim got into a road-rage argument, leading the accused to defecate on the victim," but they did not disclose what started the argument.
Weaver was charged with harassment. [Lehigh Valley Live, 6/10/2018]