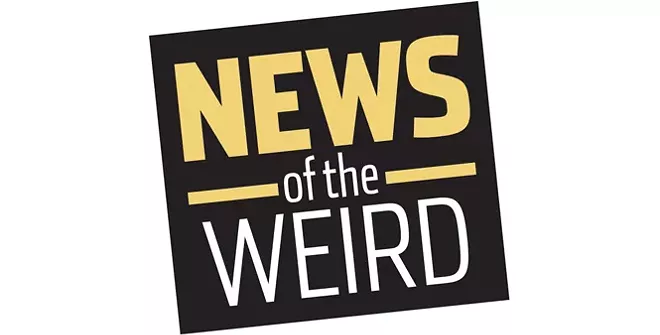 •
Three men were arrested on May 20 after stealing a 25-foot-long shed from a foreclosed property in Lebanon, Maine, and dragging it down the street behind their pickup truck, according to the Portland Press Herald.
Matthew Thompson of Lebanon, Timothy James of Pembroke, New Hampshire, and Robert Breton of Milton, New Hampshire, were spotted in the act by a concerned citizen, who alerted Maine State Police.
In addition, Thompson was found to have crystal meth and prescription pills that were not prescribed to him. All three were taken to the York County Jail and held on $5,000 bail. [Portland Press Herald, 5/22/2018]
• Patrick Gillis, 18, a senior at Highlands High School and a volunteer firefighter for the Pioneer Hose Fire Department in Brackenridge, Pennsylvania, told police he "just wanted to respond to a fire" on May 21, when he was arrested for starting a blaze in a vacant duplex where he used to live.
The Pittsburgh Post-Gazette reported that witnesses told investigators Gillis was seen at the home before the fire started, then returned as a firefighter to help put it out. He admitted to setting a piece of paper on fire and putting it in the microwave, then leaving.
The Allegheny County Fire Marshal's Office estimated damage at $150,000, and Gillis was charged with arson. [Pittsburgh Post-Gazette, 5/22/2018]