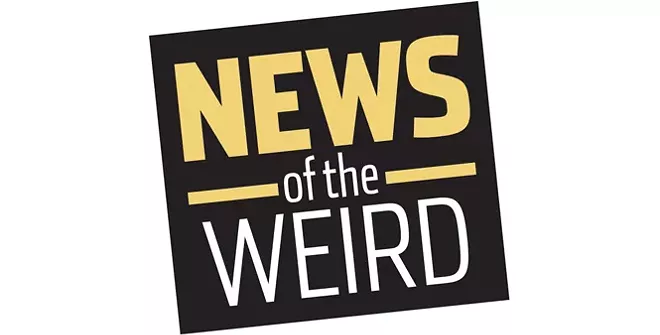 •
Ninety-six-year-old Barney Smith of Alamo Heights, Texas, is known around those parts as the King of the Commode for his life's work: more than 1,300 decorated toilet seats, all displayed in the retired master plumber's Toilet Seat Art Museum.
But now, he concedes, it's time to put a lid on it: "I'm beginning to feel like I'd rather be in an air-conditioned home in a chair, looking at a good program," Smith, who is bent with arthritis and uses a cane, told the Associated Press.
Inside the metal-garage museum the collection includes toilet lids decorated with a chunk of the Berlin Wall, a piece of insulation from the Space Shuttle Challenger, Pez dispensers and flint arrowheads, along with the toilet lid from the airplane that carried Aristotle Onassis' body back to Greece after his death.
Smith told his wife, Louise, that he would stop at 500 pieces, but that was 850 lids ago. "If I would have just read my Bible as many hours as I spent on my toilet seats, I'd be a better man," Smith said.
Louise died in 2014, and Smith took a fall recently and broke some ribs. Now he's looking for someone who will keep the museum intact: "This is my life's history here." [The Associated Press, 5/22/2018]
• On May 20, as a handful of adults enjoyed the swings at Angel Park in southwest Atlanta, two children walked up and asked to use the swing set. The adults agreed and started to walk away, reported The (Macon, Georgia) Telegraph, when the boys, about 6 and 12 years old, pulled out rocks the size of baseballs and what appeared to be a black handgun.
They threw the rocks, hitting one man on the calf and causing an abrasion, according to Atlanta police. The older boy held the gun and pointed it at the adults, who ran away as the boys ran in the opposite direction.
Earlier in May, two children were reported for an alleged armed carjacking in the same neighborhood. [The Telegraph, 5/21/2018]