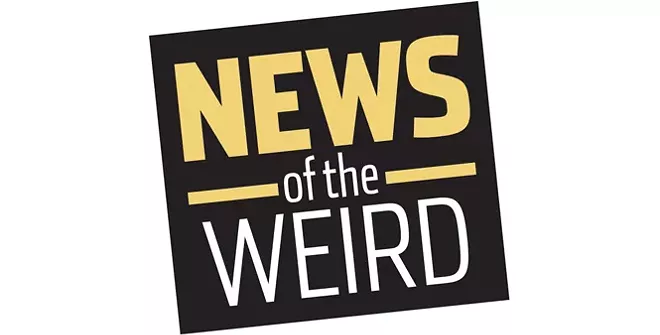 •
As it negotiated a roundabout in Paisley, Renfrewshire, Scotland, a dump truck filled with manure lost its balance on May 21 and tipped over, spilling its load onto a Peugot 208 with the driver inside.
A witness said he "couldn't believe anyone got out alive," but the male driver was able to crawl through the pile of excrement and was unhurt, if stinky, Metro News reported.
The car, however, "was crushed," according to a Police Scotland spokesman. [Metro News, 5/22/2018]
• Lake Worth, Florida, residents were startled to receive a power outage alert on May 20 that also warned of a "zombie alert for residents of Lake Worth and Terminus," a possible reference to a city in the TV show "The Walking Dead," reported by the Palm Beach Post.
"There are now far less than 7,380 customers involved due to extreme zombie activity," the message continued.
"We are looking into reports that the system mentioned zombies," city communications specialist Ben Kerr said. "I want to reiterate that Lake Worth does not have any zombie activity currently and apologize for the system message." [Palm Beach Post, 5/22/2018]