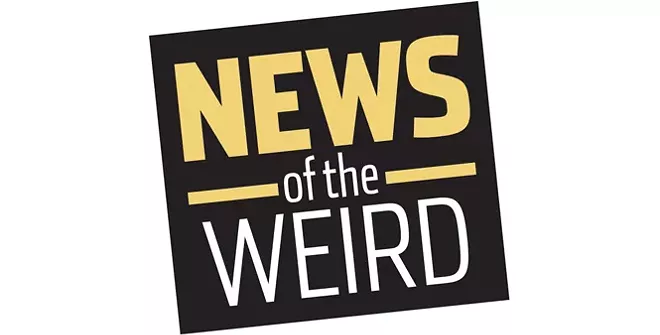 •
Comrades in arms Mike Mulligan, Michael Martin and Emma St. Claire made the mistake of leaving their burglary booty visible in their car in Nevada City, California.
So on May 16, when they were stopped by a Grass Valley Police officer, the prosthetic arm officers spotted pointed the finger at them as the perpetrators of a Nevada County home burglary the previous week.
On its Facebook page, the Nevada County Sheriff's office described the limb as "the exact arm that was stolen in the burglary."
All three were booked into the Wayne Brown Correctional Facility in Nevada City, Fox News reported, and the arm has been returned to a "very appreciative owner." [Fox News, [5/21/2018]
• Deputy Henry Guzman with the Broward County Sheriff's Office in Florida made his first mistake when he shoplifted -- three days in a row -- from a Lauderdale Lakes Walmart. His second, and perhaps more devastating, mistake was wearing his uniform while doing so.
Guzman, a 13-year veteran of the department, stole DVDs and "Star Wars" action figures valued at about $200, WSVN reported. He was arrested on May 21 and charged with three misdemeanor counts of petty theft. [WSVN, 5/21/2018]