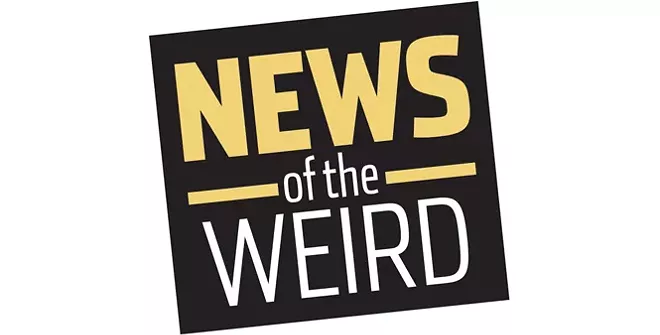 •
Frustration with the cable company boiled over in Ridgewood, New Jersey, on May 7, when a dispute between an Optimum employee and a woman left the cable worker stranded on high.
While the employee was in an elevated bucket working on lines, northjersey.com reported, a 59-year-old woman turned off the truck and "took utility property" before walking away, making it impossible for the worker to lower the bucket.
Ridgeview police charged the woman with harassment, false imprisonment, disorderly conduct and criminal trespassing. [northjersey.com, 5/10/2018]
• Dymund Ellis, 19, was charged with stabbing and killing her roommate, Jace Trevon Ernst, 25, in North Las Vegas, Nevada, after a May 4 argument.
According to North Las Vegas Police, Ellis became upset after Ernst repeatedly talked while she tried to watch a TV show, telling him to "shut up."
When he responded with an expletive, she went to the kitchen for a knife, reported Fox News. Police said Ellis had threatened Ernst with a knife about 10 times in the last couple of months, but he had been able to get the knife away from her.
Ellis told an officer that "she has anger problems and she just got extremely upset tonight." [Fox News, 5/15/2018]