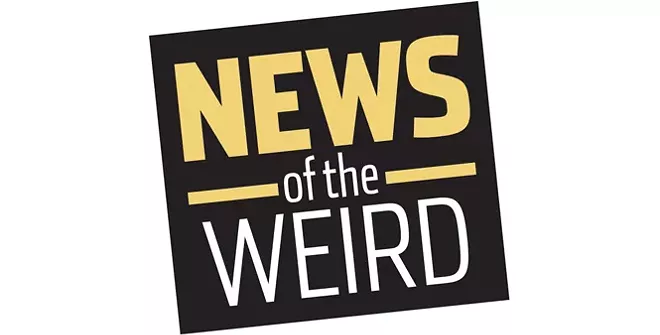 • Alexander Feaster, 44, in Hunter, Oklahoma, was arrested and charged in the June 28 shooting of an unnamed 26-year-old woman who had been attending a party across the street from Feaster's property. Garfield County Sheriff Jody Helm told KFOR that, on a dare, the woman had tried to steal one of two Nazi swastika flags displayed in Feaster's front yard, but "on the way back, someone hollered gun. She dropped the flag ... and shots were fired."
Police executing a search warrant on the home found more than a dozen guns and ammunition.
Feaster was charged with assault and battery with a deadly weapon and shooting with intent to kill. The woman is expected to survive. [KFOR, 6/29/2020]
• Retired wheat farmer Peter Grundy, 84, of Denilliquin, New South Wales, Australia, has wanted to sell his apartment in Melbourne for the past eight years so he can move to a retirement home, but he's been foiled by his 49-year-old daughter, Katrina, who refuses to move out.
Grundy has taken his daughter to court to evict her, Nine reported, but she won't budge, and Grundy is running out of options. "I'm sure it's taken the bit of youth I had left in me," said Grundy, describing his daughter as "very clever in legal terms."
Katrina contends her parents gifted her the apartment, but a judge has dismissed that claim. Dad has spent about $70,000 (Australian) in legal fees.
"She has an enormous capability to come up with things we never hear of," he said. [Nine, 6/24/2020]