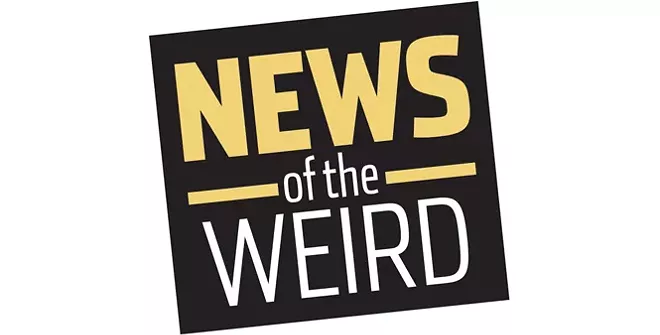 • Firefighters were called to a home in Guilford, Connecticut, on June 29 where a resident had fallen through a wood floor in the 177-year-old house and down about 30 feet into a well, WHDH reported.
The victim treaded water for about 25 minutes while responders worked to hoist them out. Apparently, the well had been covered over by an addition made to the home during a 1981 renovation.
"Some of these older, historical homes may have hazards that were not updated by current code," the Guilford Police Department tweeted.
The victim was taken to the hospital but had only minor injuries. [WHDH, 6/29/2020]
• Fisherman Dawson Cody Porter, 22, of Eagle River, Alaska, was arrested June 27 outside the Fisherman's Bar after arriving there driving a stolen fire truck with its emergency lights flashing, the Anchorage Daily News reported.
Bristol Bay Borough police said Porter broke into the King Salmon Fire Station around 9 p.m., where he started the truck and drove it through the station's closed bay doors, making his way west on the Alaska Peninsula Highway about 15 miles to Naknek.
Police Chief John Rhyshek said Porter caused about $10,000 in damage and put the fire truck out of commission while repairs are made to it. [Anchorage Daily News, 6/29/2020] recommend the stunt to others.
"Don't do spur-of-the-moment crap like I do," he warned. [KSLA, 6/26/2020]