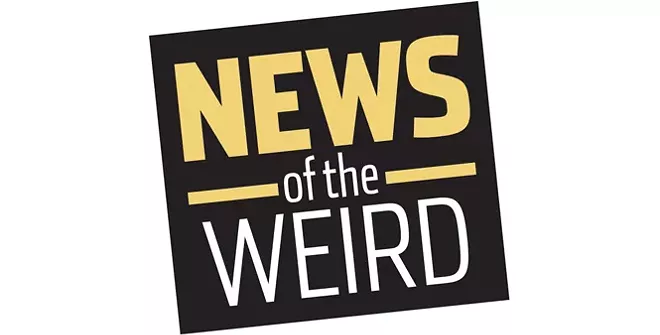 • The Sun reported on June 29 that two Ryanair pilots are in the (chicken) soup after they recorded themselves getting silly with a rubber chicken in the cockpit of a Boeing 737-800.
In the video, thought to be recorded as passengers boarded the plane in Birmingham, England, the first officer and pilot trade off using the chicken to operate the airplane's throttle and making it squeak while mugging for the camera. Other crew members laugh in the background.
A spokesperson for Ryanair commented: "These pictures and videos show crew on the ground in a parked aircraft with the engines shut down. While the images are unprofessional, the actions in them posed no risk and safety was never compromised. ... (Nevertheless) we are investigating the matter further." [The Sun, 6/29/2020]
• Merseyside Police responding to the scene of a crash in Huyton, England, in the wee hours of June 28 say they arrived in time to witness a woman "finishing off a glass of wine," according to the Echo.
In the collision, a white Mercedes had plowed into a parked Ford Focus, with both cars sustaining significant damage.
Photographs from the scene showed the Mercedes to contain an empty wine bottle on the floor of the passenger seat, along with a wine glass, and another full bottle in a storage compartment.
Police announced the arrest of two women, 33 and 35, on suspicion of unauthorized taking of a motor vehicle and drunk driving. [Echo, 6/29/2020]