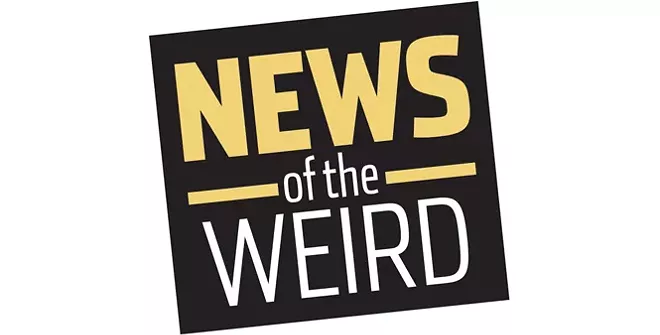 • A police officer in West Yorkshire, England, shared the thoughts of many after being called to the scene of a wreck involving a $300,000 Lamborghini that lasted only 20 minutes on the road before it was totaled on June 24.
"It's only a car," the officer tweeted, but he "could have cried."
According to the BBC, the car suffered a mechanical failure during its virgin drive and came to a stop in the outside land of the M1 motorway, where it was rear-ended by a van.
The driver of the van suffered nonserious head injuries in the crash.
The Lamborghini driver was not identified, nor was it clear whether he was hurt in the crash. [BBC, 6/25/2020]
• TikTok user Kevin Wise told KSLA he was looking for his five minutes of fame when he jumped into a fish tank at Bass Pro Shop in Bossier, Louisiana, in late June.
"I said that if I got 2,000 likes, I would jump in the tank," Wise said. "I got way more than that and didn't want to be a liar."
Shopper Treasure McGraw recorded video of Wise swimming around in the tank before he climbed out and ran through the store, soaking wet.
"We heard a big splash, and I thought it was one of the fish," McGraw said.
Initially, Bass Pro Shops said it would not press charges, but on June 26, the company filed a complaint with the Bossier City Police Department, noting that it had to empty the 13,000-gallon tank and clean it after Wise's swim.
Wise wouldn't recommend the stunt to others.
"Don't do spur-of-the-moment crap like I do," he warned. [KSLA, 6/26/2020]