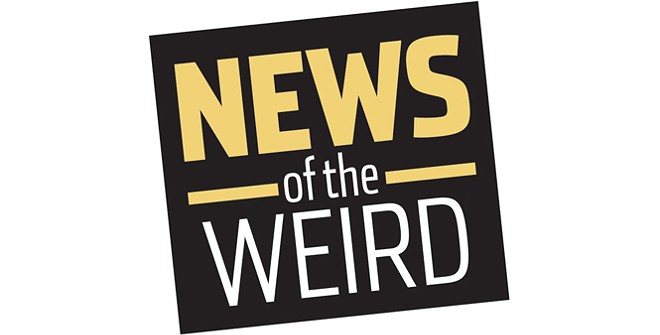 • The Tampa Bay Times reports that Kris Hedstrom of Odessa, Florida, filed suit against her neighbor, Heather Dayner, in late May, demanding a paternity test for the five goats she purchased from Dayner or a full refund.
Hedstrom bought the five Nigerian Dwarf goats -- Bella, Gigi, Rosie, Zelda and Margoat -- in December, paying $900, and expected to register them with the American Dairy Goat Association, according to the lawsuit.
Registered goats have higher value than nonregistered goats. But the ADGA denied Hedstrom's application because Dayner is not a member of the organization, and Dayner now accuses Hedstrom of trespassing on her farm and harassing her with calls to the police.
"She's been a nightmare of a neighbor," Dayner said. Dayner plans to represent herself in court in July. [Tampa Bay Times, 6/23/2020]
• Researchers at Flinders University in Adelaide, Australia, have made an unexpected discovery in their study of the endangered night parrot, one of only two nocturnal parrot species in the world: It has poor night vision. The night parrot lives in Australia's outback and differs from the other nocturnal parrot, New Zealand's kakapo, which has lost its ability to fly, ABC reported.
"The night parrot still flies, and there lies the problem of the bird running into things," said Dr. Vera Weisbecker, which may be contributing to its decline. [ABC, 6/11/2020]