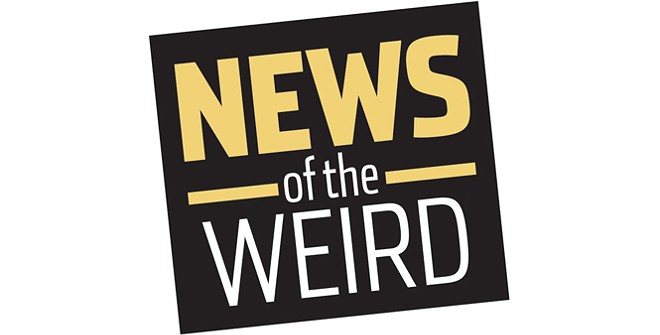 • Donnovan Russell Jester, 28, of Largo, Florida, was arrested on June 18 for grand theft of a vessel -- a $900,000, 46-foot-long yacht.
The Tampa Bay Times reported the theft took place March 20 at Thunder Marine, where Pinellas County deputies said the 2019 Jeanneau Leader was stolen and driven into four channel-marker pilings, doing about $60,000 worth of damage, before being abandoned to drift in an oyster bed. Investigators found Jester's thumbprint on a cabin door; he was held at the Pinellas County jail on $50,000. [Tampa Bay Times, 6/23/2020]
• At 1:28 a.m. on June 20, airport air traffic control in New Smyrna Beach, Florida, contacted police about a distress call coming from an aircraft.
Officers already at the airport trying to locate a car they believed had been stolen from Daytona Beach found Robert Stienstra, 22, of DeBary, Florida, sitting in the airplane on the airport apron, according to an arrest report.
Stienstra asked an officer whether he knew how to fly a plane, the report stated, then explained that he had recently purchased the aircraft (valued at $1 million) for $20,000 and needed to fly to California to take marijuana and meet his girlfriend.
The Daytona Beach News-Journal reported that along with a bag of weed, Stienstra had in his possession a glass pipe with remnants of methamphetamine and other drug paraphernalia.
New Smyrna Beach police charged Stienstra with grand theft over $100,000; he was also wanted by Daytona Beach police on charges of grand theft of a motor vehicle. [Daytona Beach News-Journal, 6/22/2020]