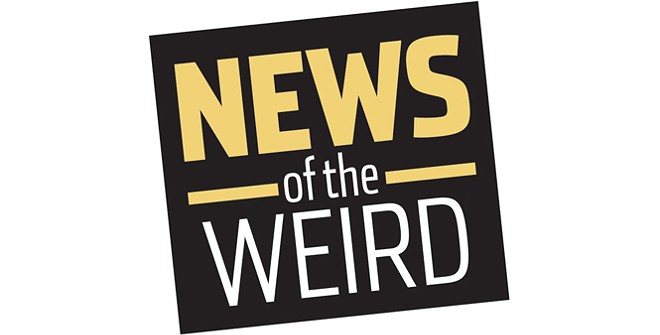 • An unnamed 66-year-old woman in Ewing, New Jersey, gave $1 to a man begging in a drugstore parking lot on June 18 and became the victim of a carjacking, according to the Associated Press.
Ewing police said Tomasz Dymek, 31, of Queens, New York, "was not satisfied with the dollar, so he forced his way into the victim's vehicle and drove from the lot, sitting on top of her in the driver's seat."
Witnesses alerted police, who followed Dymek into Fairless Hills, Pennsylvania, where the car broke down and officers arrested him. [Associated Press, 6/19/2020]
• Car buyer Da Tong Yang of Richmond, British Columbia, became so frustrated with his local Mercedes-Benz dealership that in January he flew to the company's headquarters in Stuttgart, Germany, to seek help.
Yang bought his wife, Guifang Huo, a brand-new S550 in 2017, partially because he believed the $155,000 car to be one of the safest vehicles available, but a year later, the couple claimed, the steering wheel locked, causing the car to nearly crash into a concrete wall.
Mercedes-Benz said an "internal electrical issue" was at fault and assured the couple it was fixed.
Yang wasn't convinced, demanded his money back or a replacement car, then sued the company when it declined.
The case has languished in court, prompting Yang's trip to Stuttgart in early June "to find justice, not only for him but also for other drivers," he told the Richmond News.
Despite his personal appearance, litigation is still underway. [Richmond News, 6/8/2020]