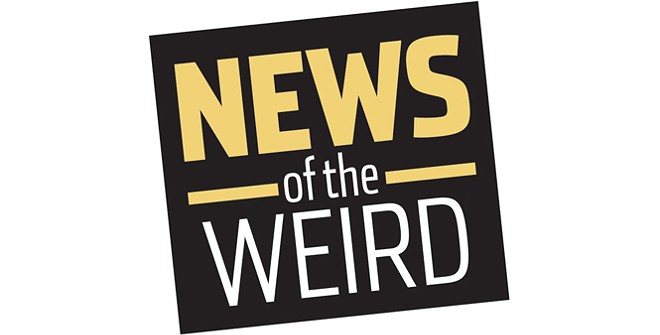 • Saying that "extra precautions are justifiable and understandable where the president is concerned," Russian spokesman Dmitry Peskov told reporters that anyone meeting President Vladimir Putin at his house outside Moscow or in the Kremlin must pass through a disinfection tunnel that showers visitors with a "disinfecting aerosol" and a bath of ultraviolet light.
The Guardian reported on June 17 the tunnels can also use facial recognition software and take the visitor's temperature.
Peskov said, "They were installed when the epidemic was in full swing," but would not say whether Putin has used the tunnels himself. [The Guardian, 6/17/2020]
•The Associated Press reported that an unnamed man in Vienna, Austria, was hit with a 500 euro ($565) fine for "offending public decency" when he broke wind following an encounter with police on June 5.
Authorities said that "of course no one is reported for accidentally 'letting one go,'" but after behaving "provocatively and uncooperatively," the man rose from a bench and "let go a massive intestinal wind apparently with full intent. And our colleagues don't like to be farted at so much." [ABC News, 6/16/2020]